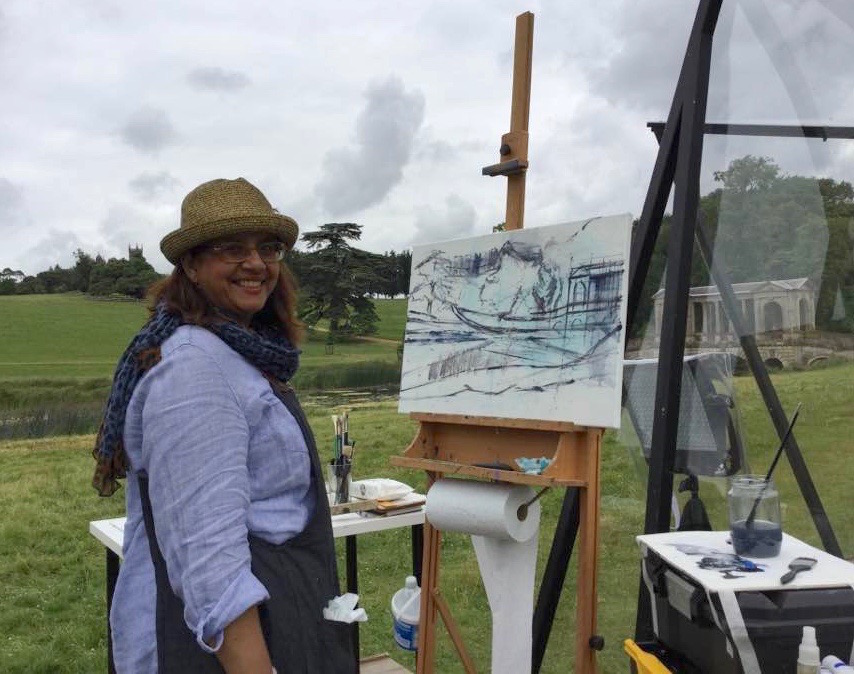 SKY LANDSCAPE ARTIST OF THE YEAR COMPETITION 2016
The painting 'ABERYSTWYTH' was the submission painting for the Sky Arts Competition. Stowe was the location for the 5th Heat in the series. I painted with 7 other people in a Pod that was filmed and open for public viewing. From which I chose to paint the Palladian bridge and a view of trees. Only one contestant goes through from each Heat and I was delighted to be part of the final 3.
MALMESBURY EXHIBITION FEBRUARY 2016
I recently held an exhibition at the John Bowen Gallery in Malmesbury, Wiltshire which featured a collection of works based on coastal views in Ireland and Wales. These paintings are Oil and Wax with pigment. I was delighted with the response to these paintings and the very positive comments.