Featured as 'One To Watch' in the Watercolour Artist magazine December 2017 edition. I am honoured to be included in this renowned international publication alongside world class artists.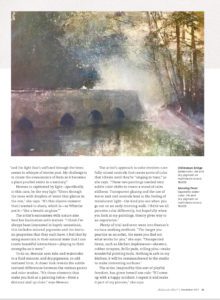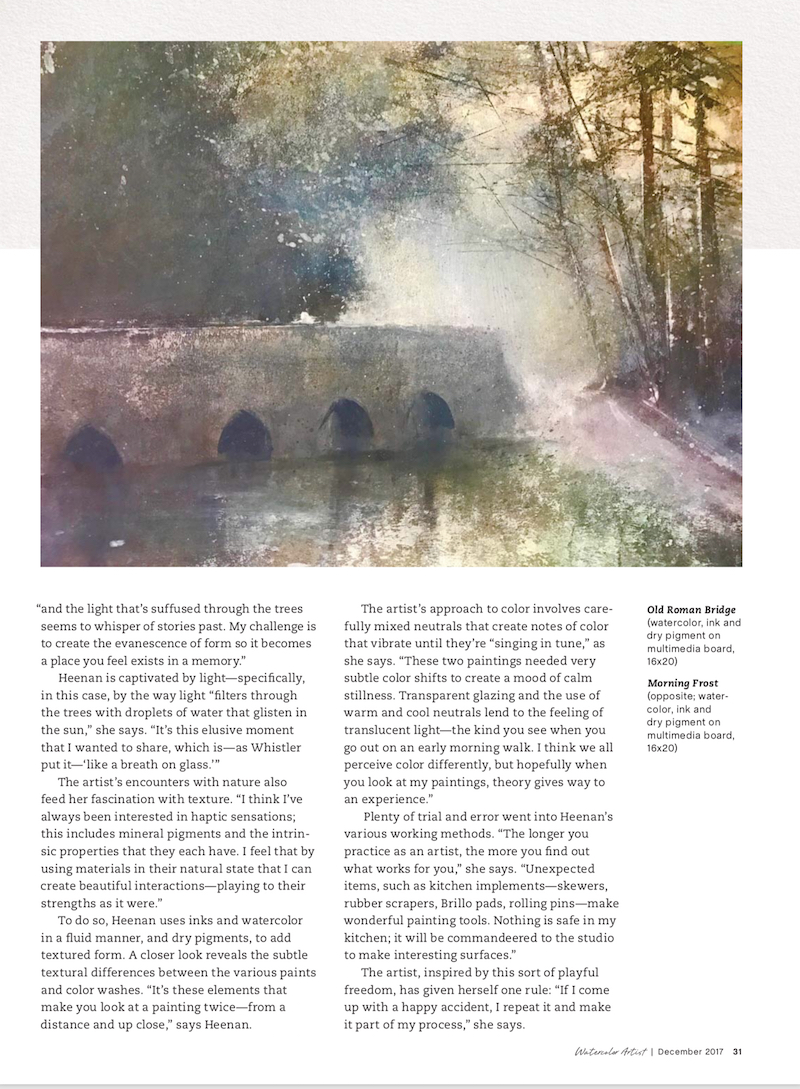 Thanks to Steven Quiller for nominating me!
Nicki is a risk taker. She experiments with watermedia and takes her work deeper, probing to find her personal approach and expression. I feel the elements when I view her work. – Steven Quiller
Nicki Heenan is delighted to be a member of RWSW having been accepted in June 2019. The Welsh landscape, the mystery and energy of the land has featured strongly in her work where it was selected for the Sky Landscape Artist of the year 2016.
The rugged coastline and the remains of mines and piers are frequent subjects where mineral pigments are combined with ink and watercolour to create paintings of texture and depth. Nicki has run several workshops in Wales and has undertaken a residency at Stewdio Maelor in Corris, Snowdonia. Further workshops for 2020 are planned for Camarthen at King Street gallery.
RIVERSIDE ART WORKSHOPS
14th May  to 17th May  2019
https://www.riversideartworkshops.com
The ability to create the feeling and sensation of light through droplets of water or experience the air heavy with pollen are some of the things we will be working on at Riverside Art Workshops.  Using unconventional tools and materials we will create textured watercolour paintings heavy with atmosphere and luminescence. Enrol now to secure the last remaining places.