SANITY SAVER DEMO COMPILATION MADE DURING COVID 19 LOCKDOWN 2020
During the Covid Lockdown I gave a demo at 3pm live on Facebook everyday. Many topics were covered and over this time a large body of work developed. The video below highlights some of the paintings and concepts which are loaded on my You Tube Channel. They became lightheartedly known as 'Sanity Saver Demos' as we discussed Art, History and Life.
ONLINE WORKSHOPS 2020
I am currently running online Workshops taught via Zoom. I cover a range of in-depth techniques and the main purpose is to help you understand the processes that are involved, while giving you a few tips along the way. Down below are two projects that I have run via Zoom:
Photography into Painting: Part 1 and Part 2
Wildflowers in Cold Wax: Part 1 and Part 2
These videos are available for purchase at £10 each. If you are interested in purchasing any of these, please get in touch via the contact page on my website.
PUBLISHED!
Featured as 'One To Watch' in the Watercolour Artist magazine December 2017 edition. I am honoured to be included in this renowned international publication alongside world class artists.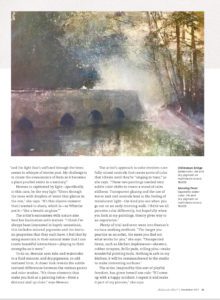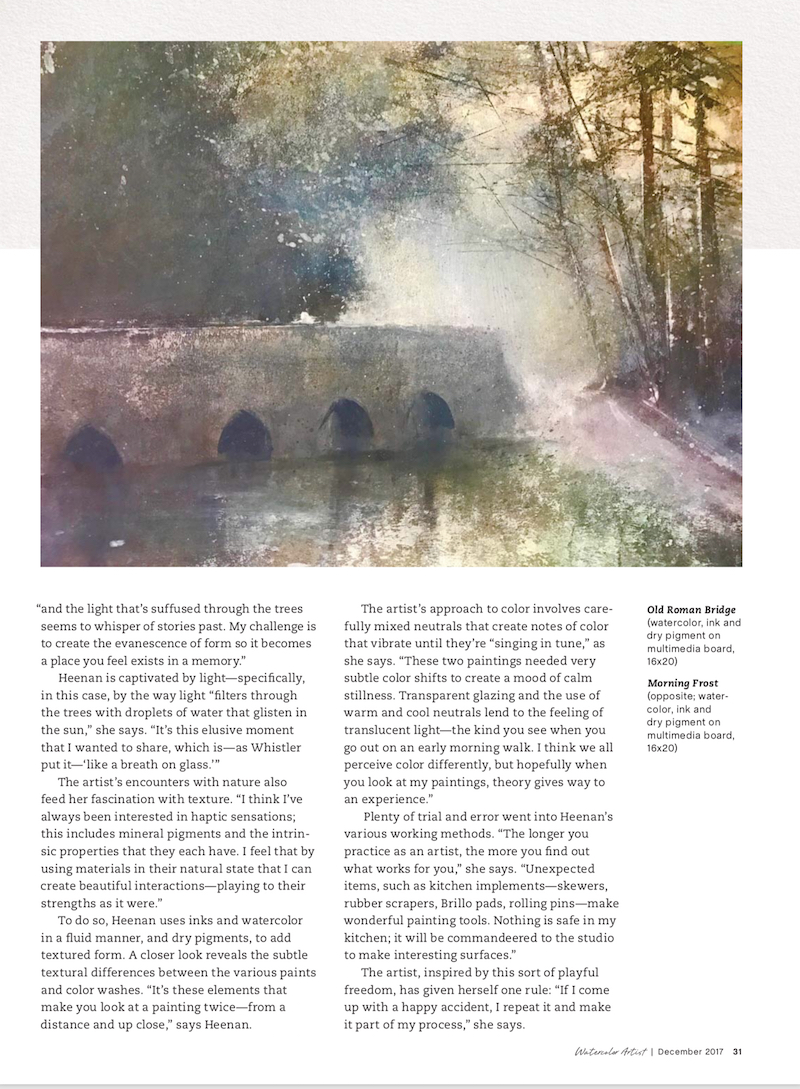 Thanks to Steven Quiller for nominating me!
Nicki is a risk taker. She experiments with watermedia and takes her work deeper, probing to find her personal approach and expression. I feel the elements when I view her work. – Steven Quiller
Nicki Heenan is delighted to be a member of RWSW having been accepted in June 2019. The Welsh landscape, the mystery and energy of the land has featured strongly in her work where it was selected for the Sky Landscape Artist of the year 2016.
WORKSHOPS PLANNED 2023
Pegasus Arts, Stroud U.K in May 2023
Lund Studios, Yorkshire, U.K May 2023
Vandy Massey Studio, Cambridgeshire, U.K 2023